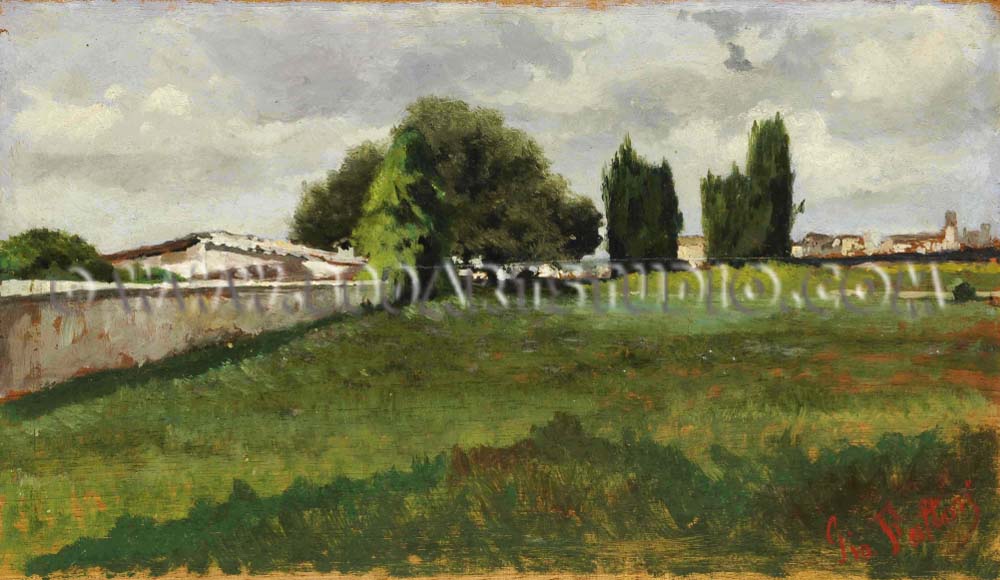 Prateria – veduta con alberi e case (Prairie – view with trees and houses), 1880 approx.
oil on board, cm. 19,5×33
signature in the lower right-hand corner: Gio Fattori
on the reverse, on the frame, cartouche of the Galleria Pesaro – Milano
Literature:
Galleria Pesaro, Catalogo della vendita all'asta della Raccolta Magnelli di Firenze, Milano 1929, tav. XXVII, n. 51
G. Malesci, Giovanni Fattori, Novara 1961, pp. 210 e 387, n. 462
L. Bianciardi – B. Della Chiesa, L'opera completa di Giovanni Fattori, Milano 1970, pp. 102-103, n. 377
D. Durbè, Contributo a Fattori, catalogo della mostra (Galleria Pananti), Firenze 1994, p. 170, n. 61 b
Not available
Complete the form to request information about this work. If the work is no longer available, please indicate your preferences, we will contact you soon.
Read the Biography of Giovanni Fattori or see the artist's works included in our catalog: