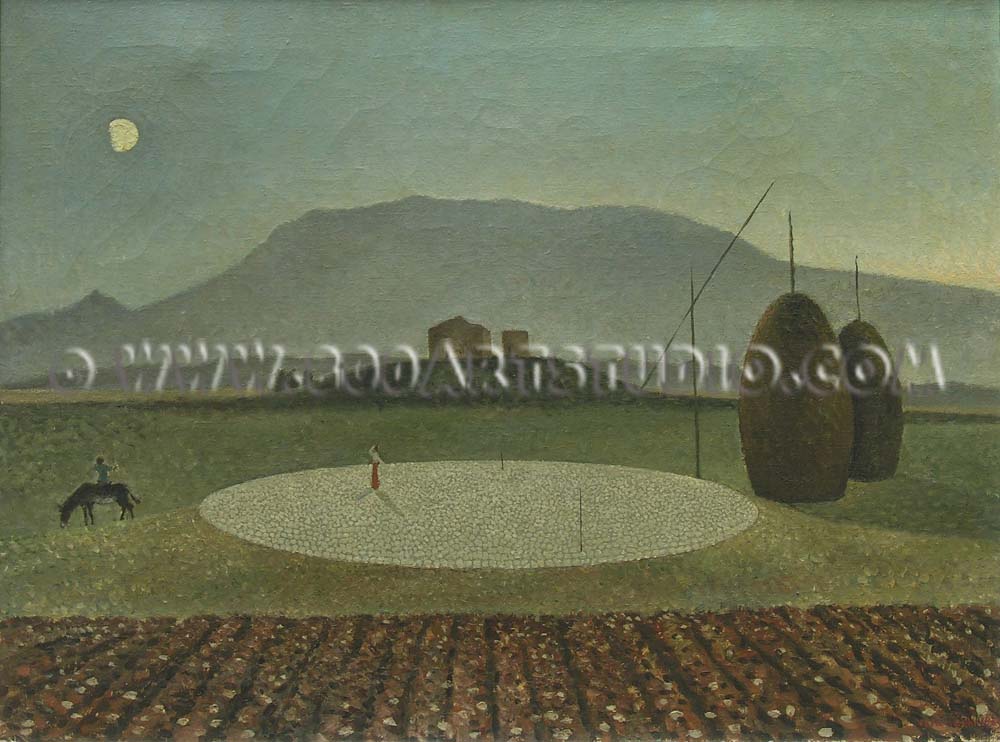 Sera di Settembre (September evening), 1931
oil on canvas, cm 75×100
signature in the lower right-hand corner: "Colacicchi, 1931"
Expositions:
XVIII International Art Exposition, Venice 1932 – X, n. 104;
Italian Art Show in Germany 1933, file 18, with the title: Autumn Evening;
3 exposition labels: Wurtt. Kunstverein, Stuttgart Kunstgebaude, n° 646;
Doll & Richards. Inc.140 Newbury street, Boston, Mass. n. C. 43241;
Bollftud, Hauptzollemt, Munchen Landsb.
Publications
Susanna Ragionieri, Giovanni Colacicchi's youth, Florence 1986, p. 36, picture 17.
Not available
Complete the form to request information about this work. If the work is no longer available, please indicate your preferences, we will contact you soon.
Read the Biography of Giovanni Colacicchi or see the artist's works included in our catalog: